The Early/Early Mixer
The Early/Early Mixer, an online social event for early-career early modernists, happened on April 24, 2021. It was organized by Domenica, Laura, and Raphael. If you would like to know about upcoming events, please email modmixer2021@gmail.com.
This page describes the event in case anyone wants to duplicate the idea.
See the EventBrite page here if it is still up. An archive of the page is available here.
About 40 people total attended two events, the first at 1pm EDT, the second at 8pm EDT (spread out to accommodate as many time zones as possible). At each event attendees met one another in Zoom breakout rooms. We then had an afterparty on the social platform gather.town. One of the afterparties is pictured below.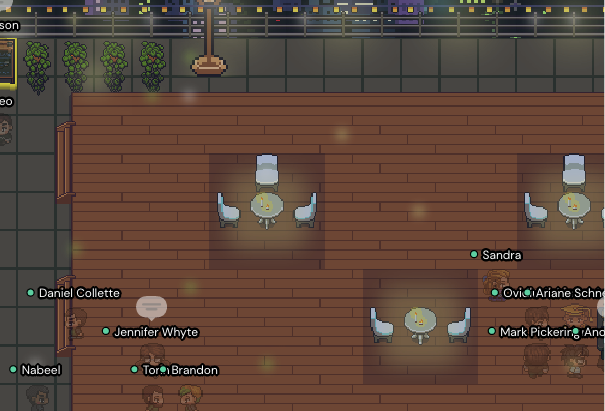 It was fun!